ADAM J. FEIN, PH.D.
OUR READERS
HOW DRUG CHANNELS BENEFITS OUR READERS
The United States pharmaceutical industry grows ever larger and more complicated by the day. A new generation of specialty drugs is launching, brand-name drugs are facing greater generic competition, channels and payers are consolidating, and the government's role in the industry keeps evolving.
To remain competitive, it has never been more crucial to master the fundamental commercial industry concepts, understand the rapidly evolving relationships among the players in the drug channels landscape, and stay current with industry trends.
Since 2006, Drug Channels has been helping our thousands of readers make sense of pharmaceutical economics and the drug distribution system. We deliver timely analysis and provocative, highly regarded opinions on the dynamic healthcare system.
Drug Channels provides crucial insight into the complex U.S. pharmacy distribution and reimbursement system, illustrated below for outpatient prescription drugs. The numbers indicate the chapter from our
Economic Report on U.S. Pharmacies and Pharmacy Benefit Managers
that corresponds to, explains, and analyzes each channel flow.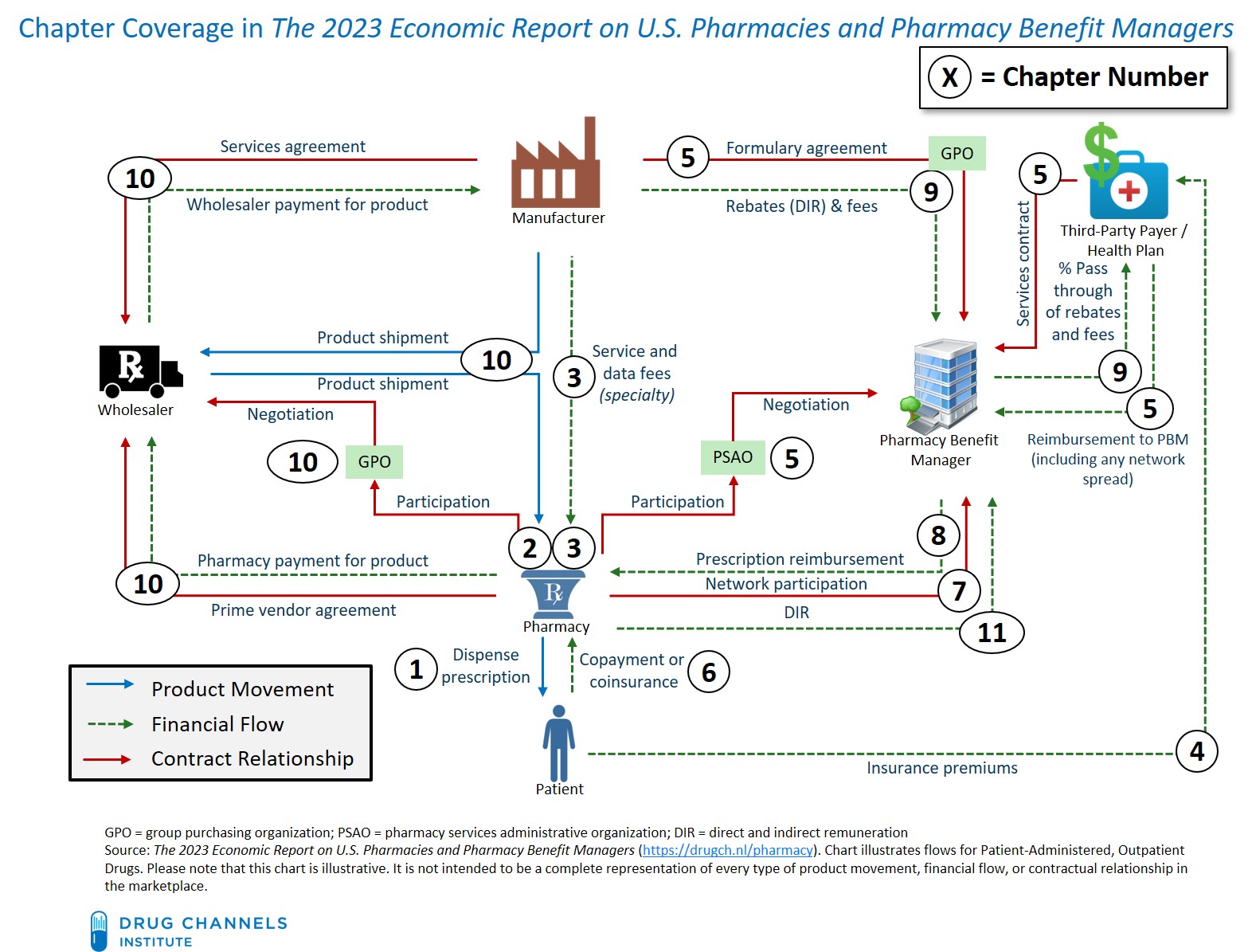 Drug Channels is the ultimate source for such topics as:
Pharmacy Economics and Prescription Profits
Pharmaceutical reimbursement
Business strategies of key market participants, including manufacturers, pharmacies, pharmacy benefit managers (PBMs), third-party payers, and wholesalers
Industry evolution and trends
The fast-growing specialty drug market
Healthcare reform and policy
the 340B Drug Pricing Program
Legal aspects of the pharmaceutical supply chain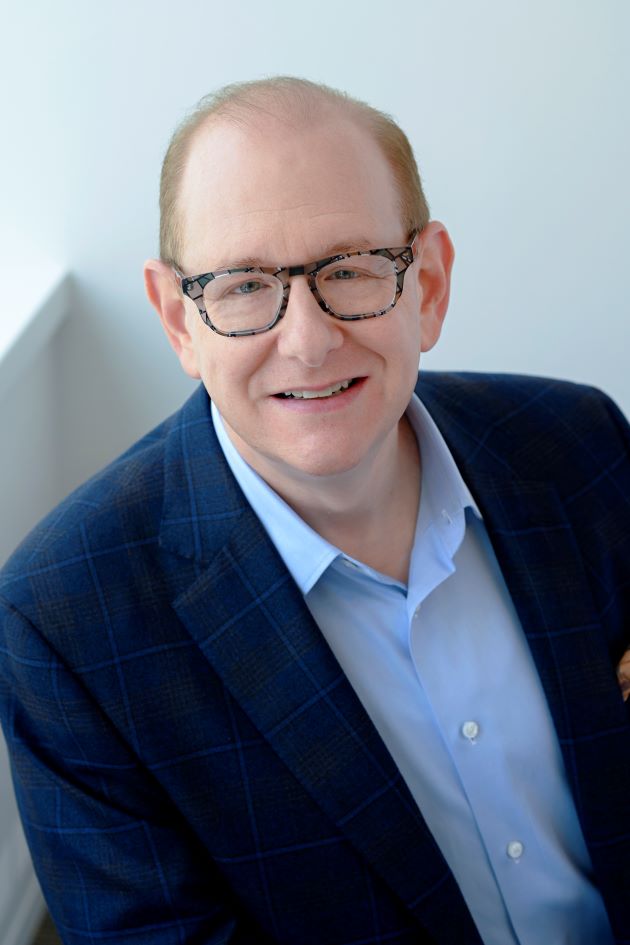 Drug Channels was created and is written by Adam J. Fein, Ph.D., CEO of Drug Channels Institute. Dr. Fein is one of the country's foremost experts on pharmaceutical economics and the drug distribution system.
Dr. Fein excels at unlocking and explaining complex business and economic issues with humor and an accessible, straightforward style, making Drug Channels a popular and authoritative destination for both industry insiders and outsiders. Drug Channels has been cited in such media outlets as The Wall Street Journal, The New York Times, Forbes, Drug Benefit News, and more. It has also been cited in academic research papers, U.S. government reports, and many other industry websites.
A leader in pharmaceutical economic analysis, Drug Channels has a loyal following of engaged readers. Drug Channels attracts a large, unique, diverse audience throughout the pharmaceutical and healthcare industries. Our readers' backgrounds reflect the many diverse topics that Drug Channels reports and analyzes.
Drug Channels has more than 70,000 subscribers and followers across email and social media platforms.
Please see our
Media Kit
for more details about our readers and site traffic.
"Drug Channels is one of my must-follow resources for knowledgeable insight into events that are shaping the future of our industry. Dr. Fein's ability to find the real meaning behind the headlines is refreshing and invaluable."

VP Pharma Strategies and Account Management at a large PBM




"Drug Channels is a terrific (and entertaining) resource to stay up to date on complex issues related to the pharmaceutical channel. The mix of pop culture references with deep insight into current events makes the articles a must read."

Director, Trade/Specialty Accounts at a pharmaceutical manufacturer




"Great informative and timely information with a wit and humor that reminds us that serious issues all need to be tempered with a sense of levity."

Director, Clinical Strategic Initiatives at a large chain pharmacy




"Adam is a master at presenting the facts, sharing his insights and leaving the door open for contemplation."

Strategic Consultant at a large insurer




"Drug Channels should be required reading for pharmacists and other healthcare professionals!"

Pharmacy Sourcing Manager at a GPO




"Drug Channels is my best source of current, up-to-date information about current events affecting pharmacies, wholesalers, and PBMs. I constantly use the information in my teaching, research, and consulting."

Professor of Pharmacoeconomics and Health Outcomes at a school of pharmacy